My mother was not a "plant person," even though I am, and her mother was. Nevertheless, my mother grew and appreciated pass-along perennials and flowering shrubs, fashionable annuals and houseplants, and especially native plants (before they were cool). My outdoor and indoor gardens have all these kinds of plants today.
Pass-along plants are not unique to the South. The perennials in my parents' yard came from my maternal grandmother's large flower garden. Many of them are still alive today, over 50 years since they were transplanted. The list includes the classic Midwestern perennials Shasta daisy, garden phlox, oriental poppy, lily of the valley and plenty of my favorite, peony.
Flowering shrubs also had places in the yard. Old-fashioned spiny roses came from my great-grandmother's garden. Climbing roses with bright pink flowers grew on wooden trellises on the west side of the garage. Rambling magenta-red seven sisters roses arched their canes as specimen plants along the back of the yard and the edge of the garden. Shared plants not only are a reminder of the one who gave the plant, but they are likely to be adaptable, hardy plants, as well.
Another of my mother's favorites was the "dwarf" 10-foot-tall dark purple lilacs. The first one came from the nursery were my father worked part time while my parents were renting, so it was planted next door in my paternal grandparents' yard. At some point they acquired a second one that was planted in our back yard.
A large forsythia bloomed every spring, even though my mother cut it back almost every fall, the wrong time of year to prune a shrub that blooms on old wood. A good haircut never hurt anyone was her attitude toward shrubs and sons.
Petunias were the popular annual in the 1970s. We planted them all around the sunny east, south and west sides of the house. I don't know how they bloomed so well in the rather heavy clay loam soil, but they did. The only thing we had to do was water during dry spells.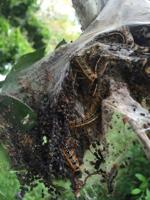 Every year my mother seeded zinnias and replanted the gladiolus bulbs stored in the crawl space under the house. Fortunately, gladiolus never got thrips (parasites) up North like they do in Charleston, and common zinnias survived all summer. Dependable annuals guarantee plenty of flowers all summer long.
When I was young, my mother had a few houseplants typical of the 1960s. I remember a large syngonium, a philodendron and a spider plant. Eventually they disappeared. Perhaps they were a passing fad that my mother adopted when it was the thing to do.
Every spring we took a walk back the farm lane between the front fields, across the Moore Drain county drainage ditch and through the back field to our 6-acre woodlot to see the spring flowers in bloom. Trillium, mayapple, cranesbill (hardy geranium), sharp-lobed hepatica and jack-in-the-pulpit grew in scattered clumps. Violets and something we called mayflower grew everywhere.
My mother loved wildflowers so much my parents successfully transplanted cranesbill, jack-in-the-pulpit and several other kinds to the shady north side of the garage. The jack-in-the-pulpit was surprisingly long-lived. In summer, a cluster of red-orange berries replaced the flower.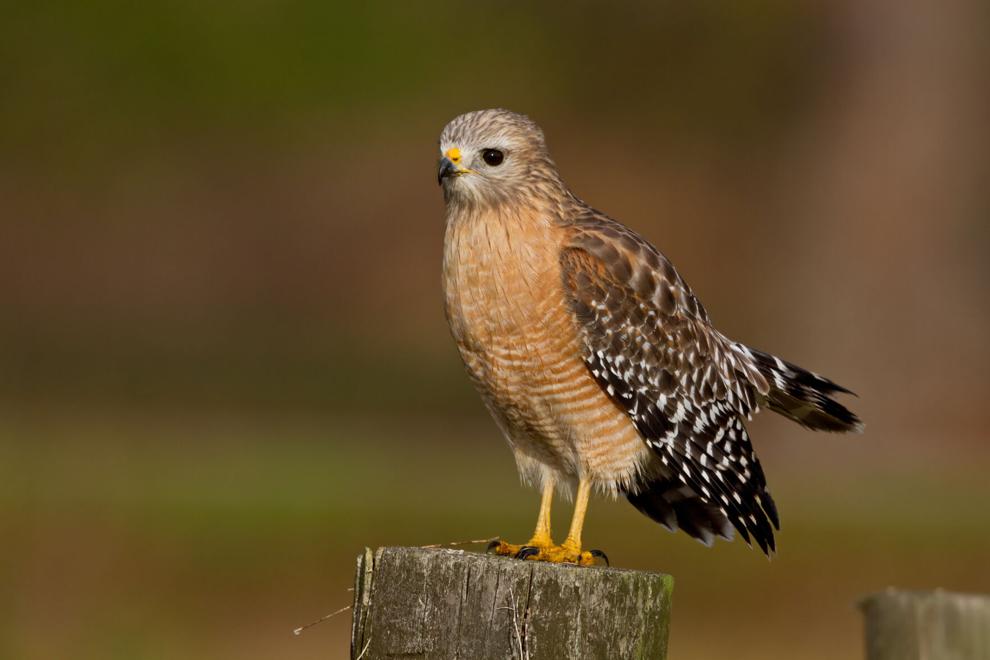 My mother also transplanted violets around three sides of the house and the garage to choke out weeds and serve as an evergreen ground cover. It was an unusual choice, but it worked very well. They multiplied and spread into a dense mat and still bloomed every spring. She was ahead of her time integrating native plants into the home landscape.
In place of compost, my mother used "woods dirt," the insides of rotted logs, the composted remains of trees that fell in the woods. We hauled it home in a metal washtub and spread it around plants growing in that heavy soil around the house.
My mother showed that you don't need a whole backyard full of plants, like her mother had and I have, to enjoy flowers.
Anthony Keinath is professor of plant pathology at the Clemson Coastal Research & Education Center in Charleston. His expertise is in diseases of vegetables. He is also an avid gardener. Contact him at [email protected]